NEWS ARCHIVE
---
November 29, 2012
BeApple fills gap at 'Ons Dorp Live 4!' festival
Saturday, the15th of December we will perform unexpectedly in 'De Zwaan' in Son en Breugel (The Netherlands) during the 'Ons Dorp Live 4!' festival. The organization faced a cancellation and BeApple would not be BeApple if we can not give a twist to it. So we'll do an one hour set!
The people behind this successful free (!) festival are well on the way realizing a real music venue. A Pop stage in the center of the town, perhaps even in the local church which is no longer used as such. Given the line-up of up to 24 bands this evening, this is not an isolated initiative!
So if you want to meet us and see us perform once more this year, then hurry to Son en Breugel on 15 December. Do not wait until just before 10 PM because with this overcrowded program a full house is certainly guaranteed.
When:
Saturday December 15
Where:
Cafe 'De Zwaan',
Markt 9, 5691 AR Son
Doors open:
19:30
Tickets:
Free entrance
http://www.dezwaan-son.nl/
---
November 14, 2012
TV special: Niels, Beatles fan
BeApple is very proud of the TV special about our lead singer and bass player Niels!
Niels has been brought to the attention of Omroep Brabant TV by multiple people. The program "Onder Ons" ("Among Ourselves") was looking for a true Beatles-fan. And of course Niels had to be the man they were looking for.
Only two days ago recording took place and the program was aired yesterday. On top of that, it has been repeated every hour.
For those who missed it, you can watch it using the link below.
Enjoy!
---
October 5, 2012

BeApple celebrates the moment that changed music history forever with a special tribute.
Today, it has been 50 years since The Beatles released their first record 'Love Me Do'. Their hit record "only" reached number 17 in the charts but it appeared a notable moment, turning popular culture upside down.
The Fab Four would soon dominate the world and they forever altered the course of pop music. No other group in history has been as popular, as influential, as important or as groundbreaking as The Beatles. Now, fifty years later, the songs of The Beatles are part of the DNA of modern society.
In August the award-winning 'Beatles Story Liverpool' asked us to re-record 'Love Me Do' in the context of the song's upcoming 50th anniversary. Since BeApple is known for their unique "The Beatles With A Twist" approach, we immediately knew what was expected of us.
The original Beatles' Love Me Do' sounded quite unlike anything that was in either the US or British charts. With this in mind we wanted BeApple's 2012 'Love Me Do' to sound unlike their 1962 hit record but still like The Beatles.
Today we proudly release 'Love Me Do 2.0'. If 1962 was now, this world famous Beatles' song maybe could have sounded as such.
Enjoy!
---
October 2, 2012
Boerdonk (dialect: Boerring) is a small church village in the province of Noord-Brabant (Netherlands) with barely 800 inhabitants. At the official reopening of the centre in june 2007 the councilor perceived with pride that with this renovation "a piece of paradise on earth has been realized".
It is the 'Hazenpot' community hall of Boerdonk which reminds us of the Woolton village church hall where, over half a century ago, John Lennon and Paul McCartney met for the first time at the church fete on 6 july 1957. On this day at this venue, The Quarrymen were setting up for an evening performance inside the church hall. The church hall is still in use.
Like Woolton village Boerdonk changed little over the past decades so the community hall is also still in use. October 27th BeApple is setting up for their evening performance in this historic hall. BeApple was introduced to Boerdonk by Niels who has spent some of his childhood in this little village.
---
May 29, 2012
To make sure that everyone will be able join the 'BeApple Up Close' show in the 'Casa del Arte' theatre we planned to do two of them. Not a bad premonition we know now. The Sunday June 17 edition is sold out already and there are only limited tickets left for our Saturday June 16 gig. So make sure that you get your tickets in time.
Book your tickets now, at what is to become another fine moment to meet and greet. Why waiting to get there for only 10 € at: http://www.casadelarte.nl/?p=contact
Surprise attack… We'll hand out a number of free BeApple T-shirts at both gigs!
Theatre 'Casa del Arte'
Schoolstraat 15
Wijbosch, Schijndel
Saturday 16 juni 20.00, Entrance 10€
http://www.casadelarte.nl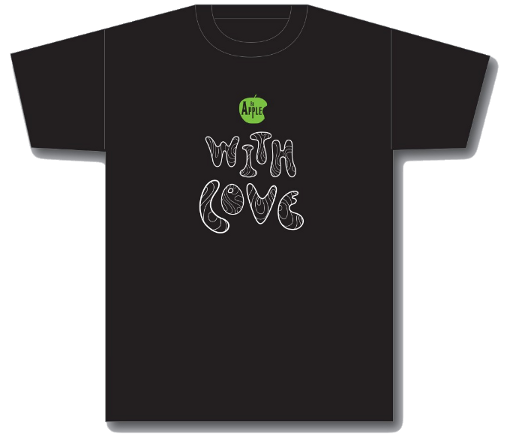 ---
May 15, 2012
Intense and intimate. That's how we will sound in 'Casa del Arte "(House of the Arts) on Saturday, June 16 and Sunday, June 17. The brand new mini theatre in Wijbosch,Schijndel (The Netherlands). As if they've had a foresight by booking BeApple. This week's edition of the Volkskrant (national newspaper, Monday, May 14) says in the article 'Holy Pop': "small and intimate is increasingly preferred by bands to large and massive". A new trend?
After some great and crowded performances in Finland in January, BeApple now chooses once again to play with a living room feel. Close to home for up to 50 people. But to make sure that everyone can be on we'll do it twice. Now you're able to explore the depth that we try to give to our interpretation of the Beatles being almost on stage, next to us. All attention just for the music, almost exclusively for you.
Be aware that in this occasion 'almost sold out' is not a marketing trick. Tickets are required if you really want to join these close encounters. The Sunday show will cost you only 12.50 euros but for the real fans (quick deciders!) we even offer the Saturday night tickets for 10 euros. Well, this choice is easily made. Although … BeApple never plays the same show twice.
So, be in control and book your tickets now at the Casa Del Arte contact form: http://www.casadelarte.nl/?p=contact
Theater ' Casa del Arte'
Schoolstraat 15
Wijbosch, Schijndel
Saturday, June 16, 20.00, Entrance 10€
Sunday, June 17, 14:00, Entrance 12,50€
http://www.casadelarte.nl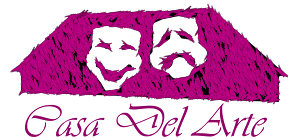 ---
January 17, 2012
'BeApple, menestystarina Hollannista'
English speaking people normally won't figure out "BeApple, a success story from the Netherlands" from this line. Yet, this is literally what the Beatles.fi website shows us. The headline of quite a long piece of text which we simply can't read without Google Translate. In any case it promises a lot so we will have to meet those expectations.
This Friday and Saturday Finland is the place to go for BeApple. To be more exact, we will do two gigs in Tampere, the second city in the country. With almost as many inhabitants as Eindhoven it almost feels familiar as well as the music hall which could have been an exact copy of the Eindhoven Muziekgebouw.
All in all, another special journey ahead we won't forget soon. It even brings back memories of this other BeApple adventure in Buenos Aires a few years ago now. But these memories fade quickly if you think we'll meet minus 7 in just a few days. Still the weather is mild for this time of year they say in Tampere. 'Help!, Good Bye (!) Sunshine…'
Anyway we are ready for it. We even recently discovered that Finnish newspapers picked up the festival.
Tampere Beatles Happening: Tampere Hall
Friday, January 20 8 PM – 2 AM, Sorsapuistosali Konserttitalo, Tickets: 35€
Saturday, January 21 8 PM – 2 AM, Rondo Hall, Tickets: 10€
www.beatles.fi
---
January 10, 2012
BeApple supports Amnesty International
We consider it a great honor to play for charity nearby. Earlier we did a gig for the 'Make-A-Wish Foundation' ® during the 24 hours Meerhoven run. Something we surely enjoyed doing.
Saturday, January 14th, we hope to contribute to the revenues of the Amnesty International charity event in Gemert-Bakel. According to tradition presented by 'De Bunker', the cultural heart of young Gemert for thirty years by now.
Of course you do know Amnesty International. Nevertheless it's good to reiterate who they are and what they stand for. Amnesty is a global movement of more than 3 million supporters, members and activists in more than 150 countries and territories who campaign to end grave abuses of human rights. Independent of any government, political ideology, economic interest or religion and funded mainly by membership and public donations.
Even if you don't like The Beatles and BeApple you still have a good reason to be there this Saturday. We promise that you will not regret it!
Saturday, January 14
Doors: 8 PM (BeApple: Midnight)
Tickets: €5,00

De Bunker
St. Annastraat 60
5421 KC Gemert, The Netherlands
Phone: 0031492-365442
www.bunkergemert.nl
---