NEWS ARCHIVE
---
9 December 2014
Good Night 2014 at MiK Night
This Friday, 12 December, BeApple closes a fantastic 2014 with as special gig at the MiK Night at CHV Noordkade in Veghel (Netherlands). It's been a while since the machinery there stopped mixing and blending, but the renewed CHV Noordkade cultural centre makes itself heard. Various cultural institutes and companies proceed with it and that's exactly what we like: mix and mingle, as we do … the Beatles with a twist. In between a variety of music, theatre, dance, presentations and workshops. A true contemporary Magical Mystery Tour at the eleventh hour of the year.
Be there and look back with us on a very fine BeApple 2014.

Date:
Friday 12 December
Where:
Het Magazijn, Walsmalerij IIN.C.B.- Laan 52a

5462 GE Veghel (NL)

Event:
8:00 PM – 01:00 AM
Tickets:
Free of charge
---
14 October 2014
BeApple's Bankers Banquet show
Our next gig leads us to the most southern part of the country. To be more precise we are heading for Landgraaf next week, well known for the annual Pinkpop festival since 1970! For those who think "did I miss anything?", no you didn't. There's no festival planned and BeApple is not on the list. But eventually you'll miss something anyway. Unfortunately our next gig is a private one, for Belgian bankers only. We will become 'Beatles One' for one night, playing number one songs from this highest-selling album only. A special request to a special band was the thought of the organizing party. We can only agree with it.
But of course we don't let you down towards the end of the year. You can already mark your calendar at Friday December 12. Share this date with friends and forward the message. We keep you informed about what is going to happen (free of charge).

See you!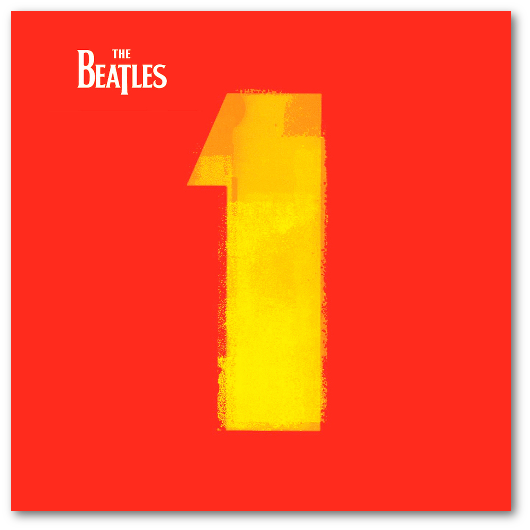 Niels&
Alain&
Rik&
Cees.
---
24 September 2014
From Friday 26 September to Sunday 28 September downtown Veldhoven is totally Cult & Tumult. This annual (freely accessible!) festival for 18 years, now attracts some 70.000 visitors. We already were there back in 2010 and we still have fond memories of the revelry. So let's face it again and stir things up as we did back then.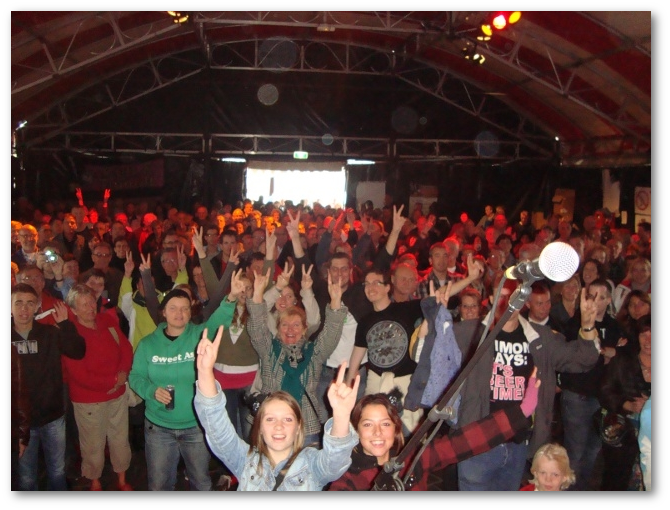 | | |
| --- | --- |
| Date: | Sunday 28 September |
| Where: | Meiveld 3, 5501 KA Veldhoven (NL) |
| Showtime: | 2:30 – 3:10 PM |
| Tickets: | Free of charge |
---
15 August 2014
BeApple shows up at 'Houtsmanplantsoenconcerten'
This Sunday BeApple appears at the monumental bandstand in Gouda (NL). The historical bandstand from 1898 forms the backdrop for the annual 'Houtmansplantsoen concerts' since 1993. Each summer this is the place to have a family picnic or just to meet friends in an enjoyable setting dressed up with high quality live music. Something many cities will be jealous of.

| | |
| --- | --- |
| Date: | Sunday 17 August |
| Where: | Houtsmanplantsoen Gouda (NL) |
| Showtime: | 2:00 PM |
| Tickets: | Free of charge |
---
10 July 2014
Try to find us at the Fabriek Magnifique festival
Fabriek Magnifique is an adventure full of surprises. Three days of enjoying special artworks, miraculous street theatre, local talent, well known artists, intimate music- and theatre performances and surprising spectacle. The festival winds through the Dutch city of Veghel, in and around unique locations such as the park, the river, down town Veghel, historical buildings, private gardens, pleasure grounds and industrial heritage. Once every two years Fabriek Magnifique is the place to be in summertime. And you can enjoy it all for free!
| | |
| --- | --- |
| Date: | Sunday 13 July |
| Where: | Fabriek Magnifique – 19.CHV podium, Veghel (NL) |
| Showtime: | BeApple at 4.15 PM sharp! |
| Tickets: | Free of charge |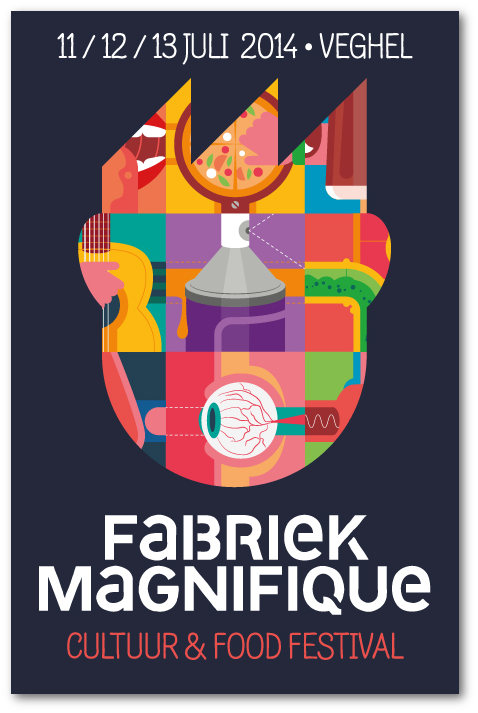 ---
21 June 2014
It is with great pleasure to announce that we perform at the Wim van Doorne Muziekkiosk stage in Eindhoven for the second time this Sunday. Over three years ago we explored this huge outdoor stage for the first time and it is still one of our favorites since we started as a band. If you're in town, don't miss it!
| | |
| --- | --- |
| Date: | Sunday 22 June |
| Where: | Wim van Doorne Muziekkiosk, Alberdingk Thijmlaan 1, 5615 EB Eindhoven (NL) |
| Showtime: | 14:00 |
| Tickets: | Free of charge |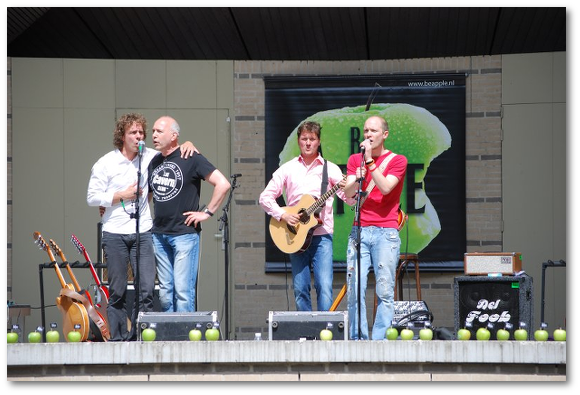 ---
18 June 2014
BeApple heading for Alkmaar again
This Saturday BeApple appears on stage in Alkmaar (NL) at the 50 years Beatles in Holland anniversary festival 'De Beatlesdag'. Last year we were asked to come over to Alkmaar to replace the Cavern Beatles due to a cancellation. With the legendary Tsjech Beatles Revival as our support act it became a remarkable show! BeApple now opens the Alkmaar festival on main stage at 2 PM.
| | |
| --- | --- |
| Date: | Saturday 21 June |
| Where: | Winkelcentrum De Mare, Alkmaar (NL) |
| Showtime: | 14:00 |
| Tickets: | Free of charge |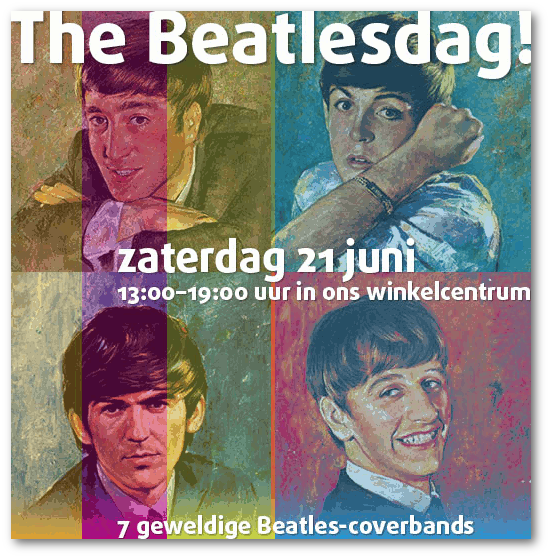 ---
30 May 2014
Finally! Line up @ BeatleBrainia
Only a few days from now in Eindhoven
Don't miss out on this great line up next week. June 7, the first BeatleBrainia festival will take place on the very exact location where the CompactCassette was introduced (1963) and the CD has been invented. Major steps in the development of popular music and a big helping hand in spreading the music of the sixties led by The Beatles. BeatleBrainia celebrates both revolutions, 50 years after The Beatles did their only two shows in The Netherlands.
Over the course of twelve hours you will hear 8 stunning acts, leading and emerging performers in the Beatles Tribute scene. Antoine Goudeseune (BE), Tony Bramwell (UK), BeApple (NL), Jay Goeppner (USA) & Maiju Lepomäki (FI), Revolver (UK), Jonny Walker (UK), Choking Smokers (FR), and selected artists in the framework of the 'Beatles PURE' concept (NL).
Accompanied with a Beatles mini market and expo, especially selected for the occasion, BeatleBrainia will be one of the most exciting Beatles happenings in The Netherlands.
It's a positive thing to see the spirit of The Beatles living on and being celebrated by new generations of artists and audiences. Already over 60% of the tickets are sold prior to the festival, including many to young people. That's what means the most to us – the connection to one another felt by all of us who worked on the festival and all those who visit it.
Till next week!
| | |
| --- | --- |
| Date: | Saturday 7 June |
| Where: | PopEi, Klokgebouw 300, Eindhoven (NL) |
| Start: | 13.00 uur (BeApple at 17:30) |
| Tickets: | 20 EUR |

---
14 May 2014
For whom it has eluded and for those who don't want to miss it, BeApple does not perform in 's Hertogenbosch this Sunday. Due to circumstances our gig has been moved to Uden. A different location but yet the same sound.
See you there.
| | |
| --- | --- |
| Date: | Sunday 18 May |
| Where: | Café De Preek, Markt 24, 5401 GP Uden (NL) |
| Showtime: | 16.00 |
| Tickets: | Free of charge |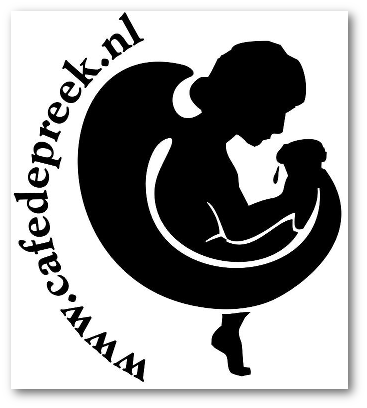 ---
6 April 2014
BeApple is going abroad this Thursday
For us Lommel is a cosy small Belgian town just around the corner. A town you must see, experience, feel! The 'nature town of Flanders' offers you even on weekdays a real touristic evening programme. If you like the Belgian culture, make sure you are at the Trefhuysch in time this Thursday for an unforgettable homey experience.
| | |
| --- | --- |
| Date: | Thursday 10 April |
| Where: | Het Trefhuysch, Dorp 46, 3920 Lommel (BE) |
| Showtime: | 21.30 uur |
| Tickets: | Free of charge |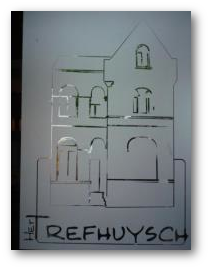 ---
18 March 2014
BeApple way back when (2)…
Let's talk about the village of Boerdonk (The Netherlands) once again. We think one of the best kept secrets of the Netherlands is in this little rural village of the province of Brabant. With only 800 citizens Boerdonk happens to have one of the most appealing small stages in the country. And we love to go back there. Make sure you get in in time since many of the Boerdonk people will be there as well!
Support acts: "Back Before Friday" en "No Elevator".
| | |
| --- | --- |
| Date: | Friday 28 March |
| Where: | Den Hazenpot, Pastoor van Schijndelstraat 37, 5469 PS Boerdonk (NL) |
| Doors open: | 19.00 uur |
| Tickets: | 8 EUR |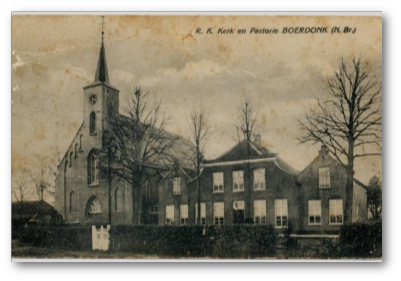 ---
5 February 2014
In some places in the province of Brabant (The Netherlands), home of BeApple, you still can taste of what it must have been here in the sixties. St. Lambertus church in Helmond is such a place. In the roaring sixties the parish hall of this church happened to be a real music hall. Dutch 'hit killers' like Q65 and The Golden Earrings appeared on stage here like The Beatles did in the Jacaranda in their early days. The current owners of Hotel St.Lambert sensed the secret wish of many people longing for these special moments. Therefore they introduced 'Lambertussoos', back to the sixties with live music from the best acts in the genre. It's The Beatles turn on Sunday 16 February, or rather it's us who'll hit the stage…
| | |
| --- | --- |
| Date: | Sunday 16 February |
| Where: | Markt 2, 5701 RK Helmond (NL) |
| Showtime: | 16.00 uur |
| Tickets: | Vrije toegang |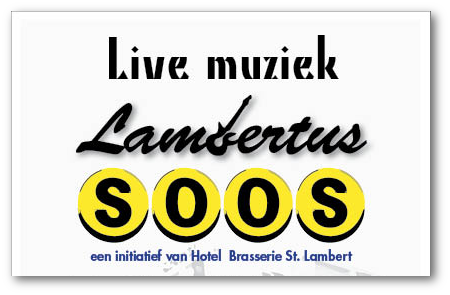 ---