NEWS ARCHIVE
---
27 December 2015
BeApple plays at Nul•Vijf•En•Dertig in Hilversum
An unexpected and late Christmas present? Yes it is! We are recently asked to perform during the national radio broadcast TOP2000 week. So this Wednesday December 30, right at the end of 2015, we're heading for Hilversum.
Want to join us? Check the Nul•Vijf•En•Dertig Facebook page for the latest details.
Hope to see you there.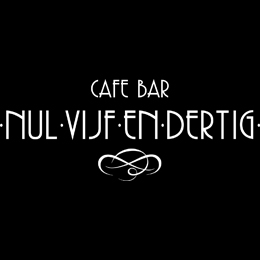 Date:
Wednesday 30 December
Where:
Nul•Vijf•En•Dertig, Hilversum (NL), Groest 27, 1211 CZ
Doors:
19:00 h
Tickets:
Free of charge
www.cafenulvijfendertig.nl
---
24 October 2015
BeApple shows up at the Cacaofabriek in Helmond
How to structure and pace a Beatles tribute show, and how to include quiet passages and unexpected turns between their famous hit singles? BeApple is constantly in the process of choosing one version of a Beatles song over another. On top of that they follow their unique 'The Beatles With a Twist' philosophy, sprinkling the classics and deep cuts between original BeApple scores. Remarkable is that they can roll out of a Pink Floyd or The Doors song and straight into The Beatles' "Come Together" and make that song sound even more interesting. BeApple's covers clarify the tradition the band comes out of; a surprising mix of The Beatles, personal interpretations and some of the best music from 1969 onwards. See for yourself, Saturday night 31 October.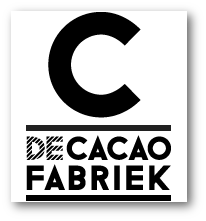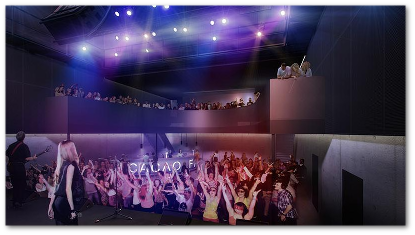 Date:
Saturday 31 October
Where:
Helmond (NL)
Doors:
20:30
Tickets:
7,50 EUR
www.cacaofabriek.nl
---
1 October 2015
BeApple explores the beautiful countryside
Saturday 17 October you can find us in the countryside of Brabant. To be more precise in the picturesque little village of Breugel with only 6000 households. The spoken language is North Meierijs (an East Brabantian dialect, which is very similar to colloquial Dutch) but fortunately the organizer of the special performances 'Plein Public' series likes us to sing as we normally do. The small cozy venue where this is going to happen exists thanks to dedicated volunteers. Let's give it up for them while enjoying our musical greeting.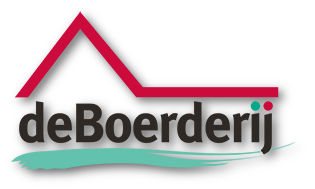 Date:
Saturday 17 October
Where:
Breugel (NL)
Doors:
20:30
Tickets:
Free of charge (voluntary contribution to the owners)
www.boerderijbreugel.nl
---
10 September 2015
BeApple rocks at Tower festival
After a smashing pro bono show for a really good cause last Saturday, the new BeApple season really kicks off on Sunday September 13: Live on mainstage at the Tower festival in Son. Take this opportunity to meet the best '60's, '70's and '80's tribute bands but above all to meet and greet us again! It's been awhile…
Hope to see you there!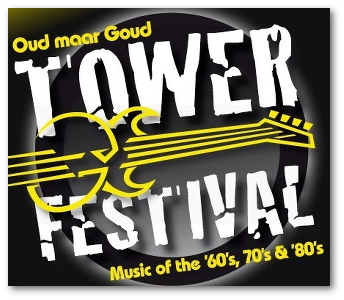 ---
3 September 2015
BeApple supports WeCycling Ventoux3
This Saturday is special. We then are waving goodbye to the cyclists of the 'WeCycling Ventoux3' initiative (http://www.wecyclingventoux3.nl). This initiative is part of 'Ventoux3, A Ride For Hope' (http://www.ventoux3.nl), focussed on raising money for the Dutch 'STOP Brain Tumors' foundation. We are proud that BeApple can contribute to the waving goodbye festivities. We will try to ensure that it becomes an unforgettable farewell and a boost for the cyclists.

| | |
| --- | --- |
| Date: | Saturday 5 September |
| Where: | Nijnsel (NL) |
| Doors: | 20:00 |
| Showtime: | 20:30 |
---
17 May 2015
BeApple still live with a twist

Whit Sunday will be the first day in 2015 BeApple will appear on stage again. It has been a while since you had the chance to meet us in person. So do not hesitate and take a ride to the free Limuscene Live! festival. More gigs are to come but you never know when these days…

| | |
| --- | --- |
| Date: | Whit Sunday, 24 May 2015 |
| Where: | Liempde (NL) |
| Doors: | 12:00 |
| Showtime: | 16:40 – 17:30 |
| Tickets: | Free of charge |
---