NEWS ARCHIVE
---
8 December 2016
BeApple again at 'Ons Dorp Live' festival
Ons Dorp Live is a biennially festival in the small village of Son & Breugel running for 10 years already and heading for its 6th edition next Saturday 17th of December. An evening with 25 bands in total on 7 different stages. Among a few others this is one of these festivals where BeApple likes to go back on and off. And for those of you who want to witness something memorable, this gig will be remembered as the first of a new series of fine 'Beatles With a Twist' music. For almost a month BeApple = Ten, so a brand-new BeApple decade lies ahead of us and you!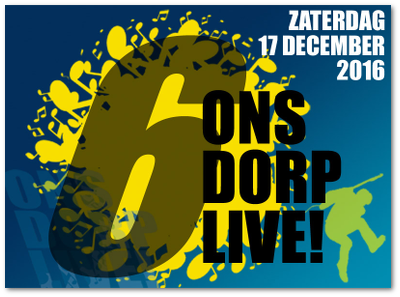 Date:
Saturday 17 December
Where:
Ons Dorp Live', Son & Breugel (NL) – Zwaan, Dommelzaal podium 2
Time:
19:30 (showtime 21:15)
Tickets:
Free of charge
giggut.nl/onsdorplive/
---
6 November 2016
BeApple celebrates its 10th anniversary
The most original Dutch Beatles band is celebrating its 10th anniversary this month! When the Eindhoven Four started in 2006 they had a pretty clear picture of what their Beatles tribute should be, but no one foresaw it would lead BeApple across some of the most dreamed of venues in the Beatles world. From a number of concerts at the original Cavern Club in Liverpool to well visited gigs at various bandstands in several countries including Argentina.
Come and celebrate our anniversary with us during one of the special selected two upcoming gigs. Or do both! Some very fine locations are the scene of the 'BeApple-Ten' celebration, starting off with the atmospheric, how appropriate, 'Podium10' in Bladel, and next in line the Helmond 'Cacaofabriek' at studio 4. This gig will partly be broadcasted live on air!
Don't miss it…
Data:
Saturday 12 November
Tuesday 22 November
Where:
Podium 10
Biezeveld 10
5531 BX – Bladel (NL)
CacaoFabriek
Cacaokade 1
5705 LA – Helmond (NL)
Showtime:
20:00 (support act)
21:30
Tickets:
5 Euro
Free of charge
www.podium10.nl
www.cacaofabriek.nl
---
19 July 2016
BeApple back at the Fabriek Magnifique festival
Fabriek Magnifique is a discovery tour full of surprises, charming and intimate. A breeding ground for innovation, experiments, humor, amazement and wonderment. Three days of exceptional artworks, street theater, theatre, cooking and music. A perfect mix of known and unknown works and artists, exploring each other and the new. This is one of these places where BeApple feels at home, a place with a natural twist where we can share ours and learn from the others. Explore the Fabriek Magnifique festival together with us and join the band this Saturday in the early afternoon. We offer you a flavor of The Beatles with a twist, a warmup for a fine second day of this ever growing festival.

---
10 mei 2016
BeApple 'Live At The Park' on Whit Sunday
The closing act of the fifth edition of the Vlagheideloop, a running event in the beautiful heathland of Eerde (the Netherlands), is the best part of the open days in this nature reserve. A fine outdoor setting for some of the best Beatles songs. Join us this Sunday, after running or without running, it's up to you. We'll certainly make you move anyway!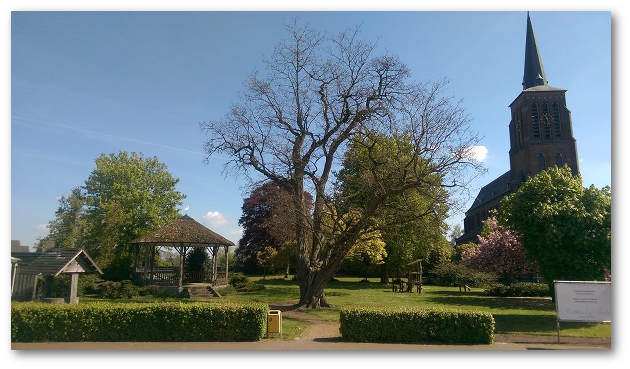 | | |
| --- | --- |
| Date: | Sunday 15 May |
| Where: | Eerde (NL) |
| Start: | 18:00 u |
| Showtime BeApple: | 19:15 u |
| Tickets: | Free of charge |
---
11 maart 2016
BeApple at one of guitarist's favorite bars
For those who want to visit the hometown of Alain Leijtens, lead guitarist of the band, this Saturday might be the right opportunity. BeApple will appear at one of his favorite bars which we think will attract a big audience. Meet him and his friends plus of course the rest of the band at De Ossekop in Sint-Oedenrode.

Date:
Saturday 2 April
Where:
Heuvel 9, Sint-Oedenrode (NL)
Showtime:
21:30 u
Tickets:
Free of charge
www.ossekop-rooi.nl
---
11 March 2016
BeApple goes back to when again
Do you remember our gig in Helmond a few years ago? One of the few places in the province of Brabant (The Netherlands) where you still can taste of what it must have been here in the sixties. Now we're back again in the parish hall of the St. Lambertus church in Helmond, where Dutch 'hit killers' like Q65 and The Golden Earrings appeared on stage long time ago. The owners of Hotel St.Lambert still sense a secret wish of many people longing for these special moments. The Sunday 'Lambertussoos', means back to the sixties with live music from the best acts in the genre. It's our turn again on Sunday 20 March to do the job. Feel free to join us.
---
15 February 2016
It was five years ago today
It's been five years since we were visiting Soest, so it is about time to go back. This Sunday 21 February we are heading for Artishock for the third time, full of energy since we know it will be fun again. Like the first time back in 2009 it could be just another 'sold out' again. Keep that in mind!

Date:
Sunday 21 February
Where:
Artishock Cultureel Podium Soest (NL), Steenhoffstraat 46a
Showtime:
15:00 u
Tickets:
€12,- (members €9,-) under 18 €6,-
www.artishock-soest.nl
---
15 January 2016
BeApple opens BeatleBrainia 2016
For those who still hardly noticed (hard to imagine because of the beautiful poster and flyer), tomorrow, Saturday January 16th, the second edition of BeatleBrainia takes place at Effenaar Eindhoven.
BeatleBrainia is initiated by members of BeApple and Marco van Oosterhout, therefore of course we also take the stage. This time we'll kick off in a modest way so there is plenty of the time left for the other great Beatles tribute bands coming from various corners of Europe.
"International Beatles year starts here!", Do not miss it!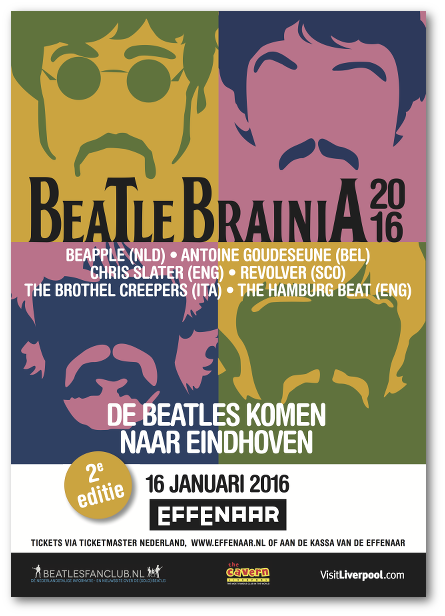 Date:
Saturday 16 January
Where:
Effenaar, Eindhoven (NL)
Doors:
15:00 (showtime 16:00)
Tickets:
25 EUR (presale), 30 EUR (at the door)
www.effenaar.nl
---